No one can forget the year 2020 because of the novel coronavirus that has affected millions of people worldwide. World Health Organization (WHO) shared the latest figures of COVID-19 are 9,193,194+ and the recovered figures are 4,940, 300. If we talk about India the cases of coronavirus are 4, 40,852 and the discharged cases of patients are 2, 48,140. As the lockdown starts in India on the date of 25 March 2020 announced by India's Prime Minister Narendra Singh Modi, the coronavirus cases are low as compared to other countries such as China, the USA, Italy etc. People in India followed the lockdown properly and are ready to fight against COVID-19. Currently, the situation in India is much better than in other countries. Still, if you buy coronavirus health insurance policy, the health insurance companies in India cover all the medical expenses and your free fee from medical expenses.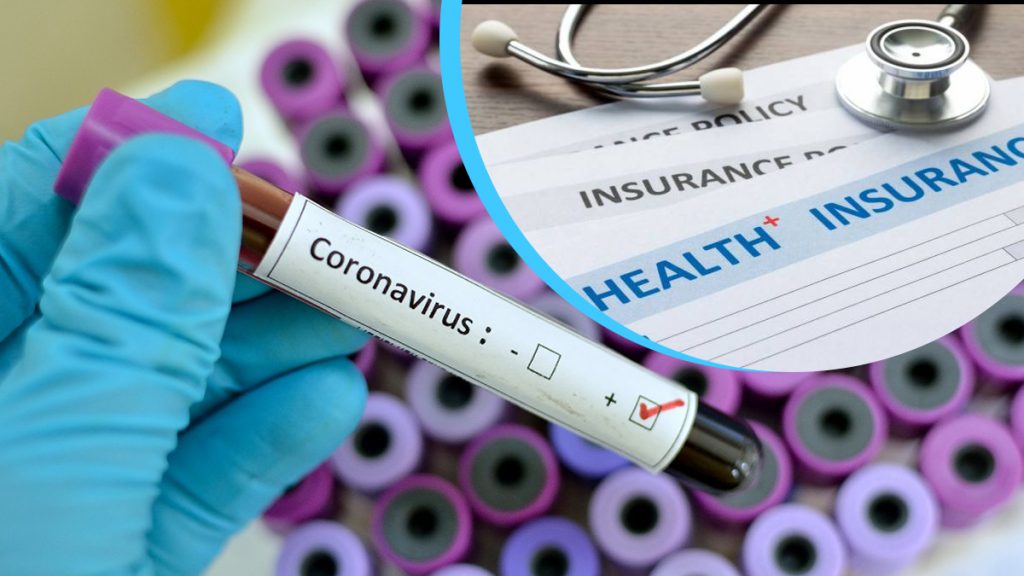 This deadly virus spread so far and it started with symptoms of fever, cold, sneezing, coughing and can directly effect on the human respiratory system. The virus damage your kidney and lung functions and those who are 60+ age can easily catch up. So it's very important to stay home and stay safe.
What Is Coronavirus Health Insurance?
Basically a health insurance policy covers all kinds of medical expenses. If we talk about coronavirus health insurance policy, it covers everything like hospital bills, lab tests, medicines, and much more. The policy started from the first day when the patient is suffering from the disease and it covers both inpatient and outpatient expenses. Live your life worry-free by buying the Coronavirus Health Insurance Policy in India.
Importance Of Coronavirus Health Insurance Policy
As we all know about the expenses of hospitals and their bills. It's difficult to pay the bills of hospitals when you have a medical emergency. Buying a health insurance policy is a good idea in this pandemic period. So choose coronavirus health insurance policy for you and your loved ones and make your life stress free from financial problems.
Is Coronavirus Covered Under Existing Health Insurance Policy?
We all are going through a very tough phase so it is very important to stay calm and keep yourself safe by following the guidelines of WHO and maintains hygiene environment. Many of us had a lot of questions in our mind is their health insurance policy covered COVID-19 treatment? Well, the answer is yes, if the person already has an existing health insurance policy then the treatment for COVID-19 disease will be included. If a person opts for a policy after contracting the disease, in such cases, the person will not get the coverage for the treatment.
Things That Coronavirus Not Covered In Their Plan
Not all the things are included in coronavirus health insurance policy. Lets read about the things in detail:
Home Quarantine
The coronavirus health insurance policy cannot cover any kind of expenses while you are quarantined at home.
Non-Recognized Quarantine Centre
If you are quarantined at a non-recognized center for coronavirus treatment, the health insurance policy cannot cover the medical expenses.
Hospitalization Without Doctor's Recommendation
If you hospitalized without any recommendation doctor which is mentioned on the prescription then the policy cannot cover the hospitalization expenses.
Pre Natal And Post Natal Expenses
The coronavirus health insurance policy cannot cover the prenatal and postnatal expenses unless it leads to hospitalization.
Pre Existing Diseases
Any medical expenses brought about on the treatment of any pre-existing diseases won't be covered under this policy except if the holding up period gets over.
Key Benefits of Coronavirus Health Insurance
Coronavirus – It covers hospitalization expenses, with no additional cost
Copayment – Corona health insurance does not bother the age factor.
Claims Settlement Ratio – They offer 93.37% (GMC Health Claim Settlement Ratio).
Cumulative Bonus – They provide you 20% extra SI for your First Claim.
Cashless Hospitals – The best thing about corona health insurance is it offers 5900+ Cashless Hospitals All Over India
Sum Insured – This insurance gives the benefit of additional sum Insured for Illness & Accidental Hospitalization
Room Rent – You can choose any room in the hospital where you feel comfortable.
Claim Process – Online corona health insurance isDigital Friendly. No need of any hard copies is required!
How To Claim Coronavirus Health Insurance Policy In India?
There are two types of options available for coronavirus health insurance policy claiming process. One is cashless and the other one is reimbursement claims. Let's read about these claiming processes in detail:
Cashless Claims
We live in a digital era, where every IT or Non-IT Company gives you an option for cashless claims. So if you are a coronavirus patient, just choose the hospital and show your e-health card to the hospital reception and then ask for the cashless form. If everything is good, your procedure will be continuing there for cashless claims.
Reimbursement Claims
Reimbursement claims are intended for policyholders who get hospitalized and get treatment at a non-network hospital of his insurance provider. On the off chance that you acquire treatment for COVID-19 at a non-network hospital of your insurer, you have to pay all the hospital bills after discharge. When you discharged, you need to file a reimbursement claim with your insurance provider. To do as such, you'll need to fill up the claim form and submit the required documents such as hospital bill payment receipts, examination and test reports, and doctors prescription to the insurer within a predefined time limit. The health insurance company will check your claim properly and post that the reimbursement amount will be moved directly to your bank account.
Can A Health Insurance Policy Protect You From Coronavirus Impact?
Coronavirus is the disease in which a person takes a lot of precautions but still, he cannot protect himself 100%. In core, nobody can abstain from getting this disease. In this situation, only coronavirus health insurance can help you even in current times. This brings to focus the prerequisite for governments and for people to put human services at the forefront and take fundamental measures to direct the impact of such events.
Health Insurance – Your All-Time Friend
Purchasing health insurance policy coverage is a great way that one can ease the impact of wellbeing related exigencies. Also, the individual physically and mentally depleted, medicine, and hospitalization expenses, a prescription can be an important channel on an individual and his family.
Can A Health Insurance Policy Protect Me From Coronavirus?
Coronavirus is a kind of infection that causes an ailment like flu in human beings. Their side effects are fundamentally the same as any sort of flu-like cold, cough, and fever that decreases breathiness and respiratory difficulties. Incredibly, the disease right now has no vaccine. Those who are suffering from coronavirus treated with the medicine of Paracetamol. Doctors are trying to make the patient's immunity strong. When the immunity is strong, the virus will automatically finish from your body. If a person has a coronavirus health insurance policy and gets the infection, at that point the entire expenses related to treating the disease will be included in the policy.
Who Is Eligible For Coronavirus Health Insurance Policy?
Coronavirus health insurance policy is necessary for everyone. Children, Youth, Old Peoples are eligible for coronavirus health insurance policy. Those who are 60+ age have the maximum chance to get coronavirus. So in that case if you have a coronavirus health insurance policy, you can pay hospital bills easily.
Why It Is Important To Buy Health Insurance Policy?
There are many benefits to buy health insurance Policy. Some of them are in the following ways:-
Tax Savings
Everyone wants to save their tax and this is the only reason most of the investors buys a health insurance for himself and his parents so that they can easily claim for tax savings on the annual premium paid. It's a smart way to save your money from tax.
Protects You From Critical Illness
Apart from coronavirus health insurance policy, a health insurance policy protects your from financial problems. If you are suffering from any kind of disease or illness then this policy protects you from financial loss which means your hospital bills or tests are under in this policy.
Peace Of Mind
Imagine if you have a partner in both good and bad times who always protects you from financial problems? Sounds interesting? Well if you have health insurance, you don't need to worry about huge bills of hospitals because someone will always have your back.